Learn Thai massage in Florida Thai Massage School, Thai Massage.
Florida State Board of Massage Therapy (F.S.B.M.T.) Certified Program and Program C.E. Provider #: 50-15942, (2009 to present)
N.C.B.T.M.B. Approved Provider for Massage Therapy Continuing Education
WHAT IS THAI MASSAGE
We offer Traditional Thai Massage/ Thai yoga certifications and Thai Yoga and Thai massage continuing education (C.E.U.s)classes /credits, often blended and called Thai yoga massage in Florida and other states. This combination of skills has become the SomaVeda® Thai Yoga Practitioner Certification program at the Thai Yoga Center in Brooksville, Florida. Our education is geared toward teaching students the proper skills for a long career in healing therapies as well as helping seasoned practitioners by offering both traditional and bio-mechanically correct ways to
do their work.
SomaVeda® Thai Yoga is sophisticated, elegant, and at the same time, intensive practice,
however, the rewards are dramatic and enormous.
Most healing practitioners and massage professionals find this way of working based on a well-developed and ancient practice to be as healthy for themselves as their clients.
Students themselves find positive and beneficial changes happening to their bodies during and after course completion!
It is not unusual for students enrolled in SomaVeda® style traditional Thai Yoga massage courses to experience an increased range of motion, breakthroughs in dealing with emotional issues, and weight loss!
The training is intense and focused on our primary outcomes, which are to prepare you to be able to start or add a productive, profitable practice the next day after you graduate! SomaVeda® Thai Yoga programs are professional and competency-based. We take the time necessary to give you, the practitioner, the concrete foundations to be successful and safe. Unlike other programs which seem to follow the "Tourist" or non-professional model…
If you are already a healthcare professional or Massage Therapist, for example… you will be amazed at the refinements and grace this work will bring to your practice. Additionally, it will likely reduce any occupational or repetitive stress type of occupational disorders you may already be experiencing. One of the several textbooks introduced in the SomaVeda® Thai Yoga Practitioner Certification program, "Ayurveda of Thailand," was voted the best Ayurveda textbook of 2017 and received the Veda Vasya Award! SomaVeda® system is the modern iteration of several well-established original, genuine named Thai Medical Institutions, and Dr. Anthony B. James directs our school. Dr. James holds over five doctorates and is an award-winning Ajahn, Master Thai Medicine Teacher, and Professor of Thai Traditional Medicine and Yoga Therapy.

Traditional Thai Yoga, Massage, and healing arts are classified as "Religious Therapeutics," a form of Chirothesia Healing and indigenous conventional medicine.
Proper Clothing?
Dress ready to move! Many students opt to wear clothes suitable for either a Yoga class or similar Loose-fitting, comfortable clothing seems best.
What else do I need to bring?
Aside from yourself, of course, bring a notebook and pen. We provide you with all the necessary workbooks, textbooks, and materials in class.
SomaVeda® Thai Yoga Certification programs are unique and offer more professional education and growth opportunities than any other similar program. The first thing to keep in mind is that we were first! Our program has taught and certified Thai Yoga and Traditional Thai Massage professionals full-time since 1984. Most Thai Yoga, Thai Yoga Massage, and or Thai Massage programs currently in the U.S. were started and or operated by graduates of our original programs! As stated above, we offer more than the short TOURIST style (backrubs at the beach) type of training and certification pathway. We offer five levels of certification and five different College degrees, from Associate to Doctorate and Ph.D., based on Thai Yoga Massage as a core modality. No one else offers this.
Thai Yoga Massage: Certification programs:
SomaVeda College of Natural Medicine Degree programs:
The college degrees incorporate Thai Yoga Massage and Ayurveda as core curriculum:
Where is The Thai Yoga Center?
We are located in the beautiful central Sun Coast of Florida. Brooksville is centrally situated near Springhill, Tampa, Orlando, and Ocala.
Classes are held on our beautiful dedicated 5-acre Native Sanctuary and botanical garden. We provide all of our programs in a beautiful, natural environment.
Our happy staff can also provide local listings for reasonably priced hotels within 2 miles of our training facility.
When does Brooksville/ Tampa/ Orlando Thai Massage Training happen?
To make it convenient, we hosted new student start dates five times in 2018.

Our usual calendar offerings are: January, March, May, July, and November: Class Calendar
Each of our weekend courses is at least 20 hours of C.E.U. (17
N.C.B.T.M.B. hours), so any of our methods will help a Florida-licensed massage therapist fulfill the "Live" course requirement for
licensure.

Please follow the link to Florida Dept of Health – Board of Massage
Therapy for exact requirements... From their website:
Generally, every massage therapist will be required to complete the following:
One (1) hour of continuing education for each month or
the partial month that has elapsed since the license issuance for which renewal is sought, up to a maximum of 24 hours for the
renewal period.
At least twelve (12) hours must be relevant to
and focus on massage therapy techniques, including the
history of massage, human anatomy & physiology, kinesiology, or pathology. These hours must be completed
via live classroom instruction (including hands-on instruction
or demonstration). Six of the live hours may be
achieved via the performance of Pro Bono services under 64B7-28.0095, F.A.C.
Two (2) hours must
cover instruction in professional ethics. Note – If you are a
new licensee and this is your first renewal, you are not
required to complete this course for renewal.
Two (2) hours must
cover instruction to prevent medical errors.
Two (2) hours must
cover instruction in Florida Laws and Rules (Chapter 480 and
456, Florida Statutes and Rule Chapter 64B7, F.A.C.). Note – If
you are a new licensee and this is your first renewal, you are
not required to complete this course for renewal.
In addition to the hours required above, a study in
HIV/AIDS is also required for renewal.
 
Who is the Staff at The Thai Yoga Center?
Our staff is fantastic! Most senior teachers here hold one or more doctorates! All courses must be
obtained through a Board of Massage Therapy Approved Provider.
Primary Thai Yoga Center Staff and Faculty:
Ajahn, Dr. Anthony B. James
See additional Faculty: Click Here!
Adjunct Staff: I have graduated from the SomaVeda® Thai Yoga Teacher Certification program and have been taught personally by Aachan, Dr. Anthony B. James. Every adjunct teacher on staff has between one and fifteen years of in-class Thai Yoga teaching experience. We specialize in small classes and high-teacher ratios.
How Thai Massage works
We use both traditional and modern teaching methods.
The most strict traditional Asana (Therapeutic Postures) and Vinyasa (Therapeutic Sequences) are taught. We have a happy balance of didactic, lecture, demonstration, and practice to bring you to the award-winning competencies and skill levels our graduates are known for.
Dr. Anthony B. James was the first western Thai Yoga Massage teacher to incorporate the concept of FLOW as a practice methodology into his certification programs in Thailand and the U.S. in the 80s. Of course, many try to copy our "flow" concept, but after 39 years of practice and refinement, we know how to do it correctly!
SomaVeda® Thai Yoga Therapy is more than technique!
Every SomaVeda® certification program offers extensive education in Nutrition, BET/ EFT Tapping for Emotional Issues, and Specific treatment protocols for significant diseases such as Cancer, Heart Disease, and Diabetes, among others. We have treatment protocols available for over 100 top health and medical conditions.
Medically Supervised and Directed Thai Yoga Course Instruction.
When we say CLINICAL, we mean clinical! Ajahn, Dr. Anthony B. James personally and medically supervised all courses. This is both for your safety and to ensure the bio-mechanics of your practice are exact, safe, and healing for you and your clients.
Unique features of the SomaVeda®  program:
Students may study at their own pace and only need to commit on a course-by-course basis as their schedule and finances permit.
A small deposit can hold the student's place in class – if requested, we have several convenient courtesy payment choices.
We have one of the most respected Thai massage programs
anywhere. We have been teaching since 1984 and have taught over
20,000 practitioners. Check out our graduates and student testimonials!
We currently have over 4,500 hours of Thai massage-specific coursework available. No matter your experience, we have something to offer both baby beginners and experts.
Our courses are supported by Dr. Anthony B. James Award-winning DVD Series, providing the student with a detailed study aid
before and after class. Additionally, we offer over 400 educational videos on YouTube. Dr. James is a Union of Thai Traditional Medicine Society (U.T.T.S.) Lifetime Doctor and Professor of Thai Traditional Medicine and Awardee of the U.T.T.S. Ganesha Award 2009 for Excellence and a Friend of Thailand Award 2002, recipient in the category Traditional Thai Medicine. In 2006, Dr. James was granted Ajahn/ professor and Master Thai Traditional Medicine: Thai Yoga/ Thai Massage Teacher status through the Anantasuk system (Hua Hin Thailand), recognized by the Wat Po Association.
. SomaVeda® Thai Yoga Certified practitioners are considered the highest trained and qualified in the industry. They have highly sought after. We strongly emphasize developing excellent skills and
body mechanics early in the student's education. r.
Our program emphasizes professional development both personally and as a practice. Every class includes extensive ethical, legal, and marketing/practice-building education.
SomaVeda® originated the idea of "Hands-Free" Thai Yoga in 1984. Every certification program includes this and all variations on Massage Tables and Portable Massage Chairs to give you variety and portability in your work.
Continue your education and practice development with over 4500 hrs. of coursework available!
An unparalleled list of formal and traditional recognitions. See the list!
Our program can offer you a broad legal authority and basis to practice your full scope of practice legally in ALL 50 states! No other Thai Yoga program can make this claim.
For more information on educational materials by this author, see the bookstore at ( BeardedMedia.Com ). If you think your friends would benefit from this information, please have them subscribe to our newsletter!
For SomaVeda® Thai Yoga Articles Main Page Click Here!
(Current scholarship and reduced tuition offer Now remaining for March, May, July, and November.
Training in Thailand!
Yes, we also conduct, host and personally supervise amazing live programs in Thailand! If you want to add a truly authentic experience and a layer of training and certification to your resume then the Sacred Sites & Healing Arts, Retreat, and Training Program! Special Program! Visit Exotic THAILAND in June 2023 is for you!
The State of Florida Department of Education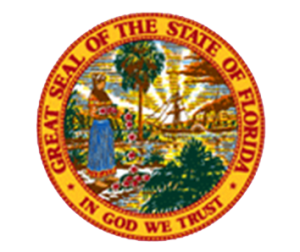 Florida State Board of Independent Colleges and Universities
Native American Indigenous Church College of Natural Medicine operates in compliance, as a degree-granting institution through exemption, by the Florida State Board of Independent Colleges and Universities under Section 1005.06 (1) (f), F.L.A. Statutes. The state, like other states, does not require accreditation or theological accreditation for our religious education-based programs.
Important: Please Note! N.A.I.C. Inc./ SomaVeda College of Natural Medicine/ Thai Yoga Center Cancellation and Refund Policies apply to all registrations and reservations for courses and programs. N.A.I.C./ Thai Yoga Center Programs are not public. They are offered exclusively under an expressed ecclesiastical (Church)/ private association. Accepting these Posted Refund and Cancellation Policies and RPGs is a precondition for approval and participation in any program or course of study. Click Here for the Refund and Cancellation Policy
SomaVeda Integrated Traditional Therapies®, SomaVeda® is a Federally Registered Trademark/ Servicemark and proprietary Intellectual Property, All World Rights Reserved.