S.C.N.M.: Thai Yoga Center:
Certified Thai Yoga Practitioner (CTP1)  Tuition Grant/ Scholarship Program
PLEASE NOTE: Current Program for offered tuition scholarships expires on June 1st. 2023 (While available slots remain).

(Certified Thai Practitioner Status with N.A.I.C.), (N.C.B.T.M.B. Approved Provider for Massage Continuing Education), (S.M.O.C.H. Approved Vocational Course), (N.A.I.C. Approved Seminary Program), (A.A.P.N.A. Registered Ayurveda School)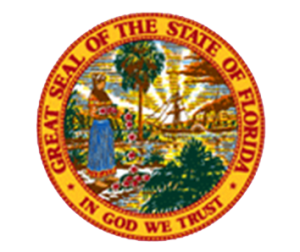 Florida Department of Education Commission for Independent Education Compliant
SomaVeda® Traditional Thai Yoga Therapy  (Traditional Thai Massage) Practitioner Certification Program and Retreat. (Levels 1- 5A & B plus all supplemental professional courses and instruction)  The SomaVeda College of Natural Medicine (S.C.N.M.) and The Thai Yoga Center (T.Y.C.) offer our 164-hour C.T.P. program with full or significantly reduced tuition! We offer a Tier #1 tuition scholarship to the first three students to enroll in any scheduled program remaining in 2023 (Valid through June 1st. 5:00 pm, 2023)!
Please read this entire page description to avoid any confusion. If you have questions, email the school directly.
2023 Thai Yoga Therapy Certification Retreats Start Dates Remaining… July, November, and December in Thailand!

2024 Thai Yoga Therapy Certification Retreats Start Dates Now Available… January, March, May, July, and November
The N.A.I.C. SomaVeda® Thai Yoga Certification Program provides the first level of education and recognition necessary to practice Ayurveda as a Yoga Therapist. The CTP1 is the first required program module in our advanced certificate courses: A.L.C., A.H.C., A.Y.T.,  TCP, and our S.C.N.M. College Degree paths: D.S.T.I.M., A.S.A., BSSc, and DSNM/  ND(T) educational approach. Graduates from our advanced diploma and degree programs may qualify for Commissioned License, Vocational or Medical Authorization through N.A.I.C. or S.M.O.C.H.! Our competency-based programs provide an alternative career path to those seeking a college-level diploma or degree in Ayurveda, Holistic, and Natural Medicine from a spiritual and conscious perspective.
CTP1 Full Tuition with NO Tuition Scholarship: $5,395.00
FIVE TIER CTP1 TUITION SCHOLARSHIP PROGRAM

Tier #1) Student Registrations Numbers #1-3 = $1,119.00! Tuition! Save 80+%! (Student at Large Registration $1,558.00)
Partial Tuition Scholarship: (Scholarship may be broken up over time and is suitable for up to one full year from registration)
Tier #2) Student Registrations # 4-7 = Partial Scholarship: $1,679.00 Tuition, Save 69+% off full regular tuition! (Student at Large Registration $2,152.00)
Tier #3) Student Registrations # 8-12 = Partial Scholarship: $2,145.00 Tuition, Save 60.6% off full regular tuition! (Student at Large Registration $2,618.00)
Tier #4) Student Registrations #13-18 = Partial Scholarship: $2,099.00 Tuition, Save more than 56.2% off full regular tuition! (Student at Large Registration $3,492.00)
Tier #5) Student Registrations #19 and over/ and or late registration (30 days or less) = $5,395.00 Tuition (Camping and or Free Housing Included as available.)
Student At Large: "S.A.L." means the student has offsite/ off-sanctuary housing.
Please Note: N.A.I.C. does not guarantee any "Tier Level" scholarship to any person unless there is an offer and acceptance in writing. All scholarships are valid for EARLY REGISTRATION only. All fees and donations are due 30 days before the scheduled start date. Failure to complete scholarship payments at least thirty days (30) before the selected scheduled start date will incur penalties.
Tuition Grants or Tuition Scholarships are for tuition only. Housing is NOT required to attend T.Y.C. programs. We can provide local area listings for hotels less than a mile from Campus. For those registering for one of our programs, please call or email our office for options. Non-residential students are considered "Student at Large" Registrations. They may still qualify for special pricing based on the registration date and the number of available seats in any given class. NAIC reserves the right to edit, change or update the tuition scholarship program, at any time, without notice.
Not Included: Courtesy payment fees, Credit Card and or PayPal fees, Housing, Kitchen Electric fees, Transportation, Book and Lab fees, Required School Uniforms, personal or incidental expenses, and Food-meals.
To see a complete description of the full Thai Yoga and Thai Massage Certified Thai Practitioner program (CTP1) or to Register: Click Here!
For the first three  (3) students to sign up for any scheduled C.T.P. program, we will give approximately 89% tuition scholarship for a C.T.P.!
A CTP is approximately two weeks (13 Full Days), 164 hours of C.E.U. Boot camp intensive style training and certification program, + the Online Home Study courses required before physically attending a retreat. The CTP1 covers all the five core level courses needed to be competent in SomaVeda® Style as a Thai Style Yoga Therapist or Traditional Thai Massage practitioner. In addition, the C.T.P.s include all 15 additional certification modules such as Thai Table, Thai Chair, Thai Ayurveda Herbology, Sacred Nutrition, Breast Cancer Awareness- Care and Prevention, Reishi yoga, Bio-Tapp/E.F.T.,  etc. The full SomaVeda® Thai Yoga Certified Practitioner program tuition is currently $5,395.00. That brings the total value of this incredible program to $7,895.00! The additional modules, if separately priced, would cost $2,600.00 additionally.
IMPORTANT NOTE! The S.C.N.M. SomaVeda® Thai Yoga Basic Practitioner Certification Retreat program is NOT a Massage or Massage Therapy program.
N.A.I.C. SomaVeda Integrated Traditional Therapies® Authorized ministers/practitioners can practice in ALL 50 states. Our Pro- Certification program of study is a seminary extension program of N.A.I.C. However, because of the competency and content and the fact that we offer graduates the possibility of establishing a legal basis for a practitioner practice, it is equivalent to or greater than a 500-hour+ massage course! Being permitted to practice your healing work is more valuable now than ever!
Save ten's thousands of dollars by choosing SomaVeda®. Why create mountains of debt when you can achieve your educational goals, practice healing arts that reflect your heart, and have a fantastic practitioner scope of practice for pennies on the dollar versus current massage education cost? Use the thousands of dollars you save to create the practice and life you dream of.
We are always focused on generosity and will continue to offer generous tuition grants! Everything usually included in our residential C.T.P. program is included in the total or partial scholarships. Exclusions are the same as well.
To see a complete description of the full Thai Yoga and Thai Massage Certified Thai Practitioner program (CTP1) or to Register, Click Here!
ATTENTION! No other school or program can make such an offer!
Under the N.A.I.C., Legal Shield, our Spiritual, Indigenous Traditional Medicine Model-based, the clinical model will enable you to make a life and a career as a Holistic Medical provider- minister with SomaVeda® Ayurveda, Yoga Therapy, and Natural medicine as little as thirteen days in class!

UPDATE! 2023 Tuition Scholarship Program is now in effect!

Register today for your 164-hour Certified Thai Practitioner Program:1 at The S.C.N.M.: Thai Yoga Center! If you know anyone interested in Learning Thai Yoga and becoming professionally recognized as a practitioner or teacher, you must forward this email to them.
(Does not include housing unless so specified.)
How To Apply For Any Tuition Scholarship?
For CTP1, A.L.C., A.H.C., A.Y.T., and TCP or S.C.N.M. College Degree Continuing Education available Tuition Grants, please contact the office by email as these are limited. Please include the specific program you are interested in, the start date of your preference, and your full Name, Address, and Phone Number as on your Drivers' License. Thanks!
Need an N.A.I.C.: Thai Yoga Center Payment option for your Practitioner Certificate Program? We now have Payment Options!
Important note: All offers of the scholarship must be requested in writing. N.A.I.C. does not guarantee any Tuition Tier #Level or issue any scholarship without receiving the minimum donation or contribution with a signed enrollment agreement and N.A.I.C. Waiver being received by our Admin Office.
We are the only professional Thai Yoga school in the world today offering our complete CTP1 program with limited or reduced tuition. (Since November of 2008, Ajahn, Dr. Anthony B. James & the N.A.I.C. Tribal FBO/ Church has offered this CTP1 program as a gift of service and for no compensation over 110 times!)
Register early while this offer is in force, and your tuition could be significantly reduced!
To see a complete description of the full SomaVeda® Thai Yoga and Traditional Thai Massage Certified Thai Practitioner Program (CTP1) or to Register, Click Here!
This program is the real deal! We have more awards, recognitions, and formal approvals for this Ayurveda and Thai Yoga Therapy program than any other similar program currently in existence! We can prove it. For the current list of licenses, recognitions, awards, and accreditations: Click Here
*After completing all programmatic requirements, you can apply for Certified Thai and Authorized Blessed Full Member (A.F.M.) status with N.A.I.C. With an N.A.I.C. Full Membership Card under our N.A.I.C. Legal Shield. You can legally practice SomaVeda® Thai Yoga in all 50 states and U.S. territories. When you become a Practitioner level member, you may use the title of SomaVeda® Certified Thai Yoga Practitioner (C.T.P.) after your name.
** Tuition Scholarship Expiration and Renewals: Sometimes, "life" messes with your plans or schedule. To that end, once a Tuition Scholarship has been issued and a start date confirmed, one time reschedule is gratis if within 12 calendar months of your original registration for non-emergency medical reasons. Unless arranged in writing at the time of registration, the tuition scholarship offer will be valid for 12 months from initial registration only. After the initial 12 months, the request to attend a scheduled course of study may be extended for a second-year extension for $600.00. Second (2nd.) and further rescheduling extensions and any rescheduling with less than 30 days' notice to the N.A.I.C./ Thai Yoga Center will be possible contingent on A) Being paid in full for the total cost of the program & B) An administrative fee of $300.00. No rescheduling will be offered, and or date/class slot, etc. confirmed without the necessary rescheduling fee.
SomaVeda Integrated Traditional Therapies®, SomaVeda® is a Federally Registered Trademark/ Servicemark and proprietary Intellectual Property, All World Rights Reserved.
All N.A.I.C./ SomaVeda College of Natural Medicine/ Thai Yoga Center Programs, Scholarships, and Registrations are subject to the published Refund and Cancellation Policies.