Since 1984, our Thai Yoga Therapy Seminary and the educational institution have offered a solid healing and Christ-centered therapy ministry and service program. Our core modality is SomaVeda Integrated Traditional Therapies®. SomaVeda® modalities include Thai Yoga Therapy, Ayurveda, and Indigenous Native American Medicine. We offer a better way to achieve a happy, functional, and productive life for healing arts practitioners, therapists, and doctors, as well as solutions to those ailments, disabilities, and conditions that keep you from living the life you dream of!
Ancient, traditional, Bible-based, sacred Religious Therapeutic and Continuing Education certifications and authorizations.
Ministers, Practitioners, Therapists, Physicians, Teachers, and Christ-Centered Sacred Medicine counselors providers will find no better healing ministry tools.
SomaVeda® Thai Yoga Therapy Works!
The Thai Yoga Center is primarily an outreach program, Christian/Christ-centered ministry (Saving Grace Ministry), and seminary of religious therapeutics of the Native American Indigenous Church. We affirm Christion, Monastic Medicine, Traditional Native American religious therapeutics, and indigenous traditional medicine as a religious practice, cultural heritage, and authorized Ministry. See the N.A.I.C. Mission Statement and N.A.I.C. Doctrine of Faith for more information.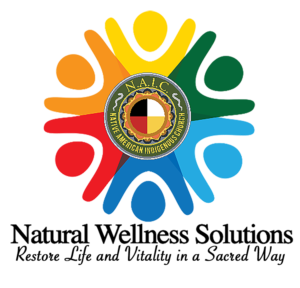 Primarily, SomaVeda® has its roots in Indigenous Traditional Thai Medicine and Indigenous Thai Yoga (Traditional Thai Massage/ Thai Yoga Massage, Yoga Therapy), and Historic-Monastic Christian Bible-based medical traditions. Our healing work is especially relevant as a modern expression of classical, historic religious therapies, Sacred medicine, and traditions to the contemporary world. Additional emphasis and modalities include Classical Ayurveda, Indigenous and Traditional Native American, Natural Medicine, Healthy Eating and Sacred Nutrition, Lifestyle, Meditation, and Self Defense (Krabi Krabong, Kali, F.M.A.).
The Thai Yoga Center, a Saving Grace Ministry-Seminary of the Native American Indigenous Church in Brooksville, Florida, provides the tools for
balancing, healing, and transforming the Spirit, Mind, and Body. Thai Yoga Therapies are designed to be as beneficial for the therapist as for the client! All courses include Legal Guidelines and Marketing strategies for developing a legal Thai Yoga Therapeutic practice!

The N.A.I.C.: Thai Yoga Center can offer prospective students, practitioners, and professional therapists all levels of training, from entry-level SomaVeda® Thai Yoga Certified Practitioners to Certified Yoga Therapists and Ayurveda Clinicians, as Sacred and or Ministry calling. Most noteworthy is the Thai Yoga Center through The American College of Natural Medicine (A.C.N.M.), which offers five different religious and Ministry college degrees.
We use the whole person to heal the entire person.
We aim to manifest God's Love, "Promiiwihan Sii," or
"The Practical Expression of Loving Kindness."
All Scripture is breathed out by God and profitable for teaching, for reproof, for correction, and training in righteousness.
N.A.I.C. Inc.Tribal Organization is an
IRS 508(c)(1)(a) Compliant FBO
(Faith Based Organization)