Welcome to the SCNM: Thai Yoga Center General Store!
We have personally vetted these vendors and have determined their products to be the very best for SomaVeda® Thai Yoga, Ayurveda, Native American and Holistic Health Practitioners. If you don't see a recommended product or item on this page it's probably on at our BeardedMedia or CafePress websites!
The Vibrational Strategies for Wellness
The Silver Edge Wellness Enhancing Products and Education.
SOTA Instruments Products and Micro Current News! Use "CA50270" on checkout for a 10% discount!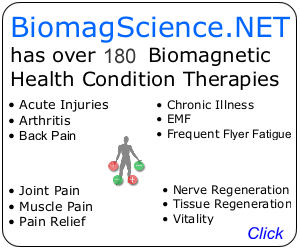 Bio-Magnetic Kits, Static Pole Magnets, books and more for your personal and therapeutic ministry.
Original Gary Craig EFT and Tapping Resources
Health Ranger Mike Adams Certified Products and Supplements!
How To Win In Court! Learn to become your own best legal advocate and attorney!