Foundations, Advanced & Therapeutic Thai Massage Training
Detailed and comprehensive Traditional Thai Massage training apprenticeships in Foundations, Advanced, and Therapeutic Thai Massage bring the student the most authentic and traditional style of training. Thai Massage training is intensive and teach students to think for themselves and practice Traditional Thai Ayurveda-based treatment protocols at the therapeutic level rather than learning fluffy, stretching-focused, repetitive entry-level technique.
Unlike massage or massage therapy programs, students learn a comprehensive and traditional system of indigenous conventional medicine from day one and can study one-to-one with the instructor. Learning as in a traditional Thai-style apprenticeship through watching, practicing, and immersion-style format is the most focused and intensive way of learning. Our SomaVeda® Thai Yoga programs are famous worldwide, and our program is the oldest original Traditional Thai Medical Massage program in the US, full-time since 1984! Our Florida State DOE Authorized College of Natural Medicine, Ayurveda, and the Thai Yoga Center is located in beautiful Brooksville, Florida.
Other programs claim to be traditional and stress a traditional Thai-style approach. However, the student should ask, "upon what traditional apprenticeship and authentic traditional school method is their approach based?" See verifiable references here! Our chief instructor Ajahn, Dr. Anthony B. James, is recognized as a master teacher and professor of Thai Traditional Medicine by The UTTS, Ministry of Thai Traditional Medicine, and is a Certified Aachan and professor in the Anantasuk School of Thai Traditional Medicine and the Wat Po Association of Thai Traditional Medical Schools.
If any instructor claiming to operate a "traditional " apprenticeship program approaches you and can not provide similar or equal documentation… Run Away!
Our apprentice program offers over 4000 hrs. of college-level education & courses, certifications, and degrees. No other Traditional Thai Massage program provides so much. New apprentice students begin with the 164 hr. 13-day intensive training… When we say intensive training, we mean it! Typical course days run from 8:30 am to 10:00 pm.
Click here for a complete description of the pre-requisite course for new apprentices and students!
SCHOLARSHIP GRANTS FOR NEW STUDENTS. More than intensive, personal, hands-on professional training and education. As an NAIC (Native American Indigenous Church) operated seminary, we are not doing this for the money! NAIC Inc. is a Florida State Chartered, IRS Compliant 508 (c)1(A) FBO- Faith-based, religious/ Church and Federally registered Tribal Organization. This means not only are donations to NAIC Tax Deductable, but that NAIC offers the MOST Generous Tuition Grant and scholarship program in the industry. See for yourself how we can generously offer five different Tier Level Grants.
Unlike other so-called traditional schools, we represent living traditions of Ayurveda and Thai Traditional Medicine with verifiable permission and authorization. Our Aachan is recognized as an Aachan or Professor of Thai medicine and has the verifiable recognition to prove it! Ajahn, Dr. Anthony B. James Bio.
No one better here in the US or Thailand to teach you this traditional healing work than a Thai-recognized master teacher with 39 years of full-time teaching experience teaching Thai Medicine and traditional healing arts.
​​​There is more than technique involved in running a healing practice and making a living as a Traditional Thai Massage practitioner! Since our school is a complete and comprehensive natural medicine and college of Ayurveda, we can teach you everything you need to start, maintain and prosper in your Traditional Thai Massage-based healing practice.
Please note some of the adjunct coursework apprentices receive training in…
More than 27 distinctive adjunct and clinical practices are offered to every apprentice and included at NO Additional Fee!
The complete apprentice-style program will take an average student two to four years to complete (with an SCNM College Doctor of Ayurveda PhD. degree); however, the initial commitment is only 17 days! The student must practice and do the required homework between modules to assimilate and absorb all the instruction. Ajahn, Dr. Anthony James, and senior staff teachers ensure you stay on track.
Legal Guidelines!
What's the point of being an apprentice in a traditional Thai Massage program if you are not legally practicing everything you have learned? We assure you that when you complete our program and follow our legal guidelines taught in class, you're perfectly legal to practice in all 50 states and 100 countries outside the US! Most, if not all, programs of a study calling themselves "Thai," regardless of how good their technique is, can not give you a legal basis to practice! We are a Federally Registered Native American Indigenous Tribal Organization, and our right to practice our religious therapeutics is established and protected under two different federal codes. Some schools try to misdirect students into enrolling in Massage Therapy programs and applying for a massage license to practice… Falsely implying that you're legal to practice Traditional Thai Massage with a "Massage License"… This is also patently false, misleading, and unethical. These schools will not be able to offer you any assistance should a massage board or state medical board come after you! We can provide all our apprentices with a legal basis for practice upon request.
Could you not take our word for it?
Listen to first-hand Testimony from our SomaVeda® Thai Yoga Therapy and Ayurveda Apprentice Students!
New Apprentice Start Dates: January, March, May, July, November, and June in Thailand!
Learn Traditional Thai Massage in Thailand! Join us for an authentic, genuine training and sacred tour in Thailand this June 2023!
SomaVeda Integrated Traditional Therapies®, SomaVeda® is a Federally Registered Trademark/ Servicemark and proprietary Intellectual Property, All World Rights Reserved.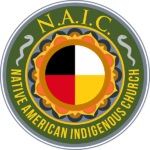 Native American Indigenous Church College of Natural Medicine (NAIC) operates in compliance, as a degree-granting institution through exemption, by the Florida State Board of Independent Colleges and Universities under Section 1005.06 (1) (f), FLA Statutes. The state, like other states, does not require accreditation or theological accreditation for our religious education-based programs. NAIC is an Integrated Auxiliary of the Priory of Saving Grace. NAIC is an IRS 508(c)(1)(a) compliant FBO (Faith Based Org) Tribal Organization.