SCNM: Thai Yoga Center SomaVeda March CTP Thai Yoga Graduating Class
March 4th. to 30th. 2016
What an amazing 27 days it was! Students from all over the US gathered together once again for an intensive residential training in the SomaVeda® Thai Yoga Practitioner Certificate course of study. All classes were hosted at the NAIC/ SomaVeda College of Natural Medicine, Thai Yoga Center and NAIC Botanical Gardens.
Several different programs ran concurrently the 200 Hr. CTP1 (Basic Level), 200 hour CTP2 ( Intermediate Level), and SomaVeda® Thai Yoga Teacher (Advanced). Additionally, several students were also completing additional course work in both the 650 Hr. Ayurveda Health Counselor (NAMA) and 10025 Hr. Ayurveda Yoga Therapist Certificate Programs.
Staff included: Aachan, Dr. Anthony B. James, Khruu Dr. Julie James, Senior Staff Teacher Khruu Daniel Kram assisted by SomaVeda® Thai Yoga Certified Teacher Tim Ryan and Assistant SomaVeda® Teacher Candidate Khruu Maureen Hughes.
We are proud to announce our newest SomaVeda® Thai Yoga Certified Teacher and Adjunct SCNM: Thai Yoga Center Faculty: Dr. Maureen Hughes PhD. Dr. Hughes completed the 1028 hr. TCP and received her certification and authorization to teach directly from Aachan, Dr. Anthony B. James during the graduation. Congratz!
The CTP intensives include training and practice in three distinctive regional, styles of Traditional Thai Massage: Southern/ Royal Method (Buddhai Sawan, Wat Po, Anantasuk, Wiangklangkanwan Industrial College), Northern/ Lanna Method (Old Medicine Hospital, Wat Suan Dok- Mama Lek Chaiya Nerve Touch, Sawankholok- Tawee Blind Masseur Style), and Hill Tribe (Karen/ Akha/ Lisu) and well as SomaVeda® Thai Yoga eclectic medical and clinical applications. The traditional Thai Massage curriculum follows the UTTS/ Royal Thai Ministry of Traditional Thai Medicine / UN WHO guidelines for competency based training in indigenous and traditional Thai Massage (Thai Yoga).
Additional course work completed included: B.E.T./ EFT counseling methods for mental health and emotional counseling, Vedic Nutrition and Sacred food- Nutritional strategies and alternatives for treating major health issues with proper nutrition, eating and targeted supplementation, Ayurveda and Vedic Philosophy and principles, Yoga and Thai Therapy for wellness and remediation of diseases such as Cancer, Diabetes and Heart Disease, SomaVeda® Thai Yoga for health maintenance and palliative care of ill patients, Counseling guides for Ministerial Practice, SomaVeda® Thai Yoga Table, SomaVeda® Thai Yoga Chair, SomaVeda® Thai Yoga Partner Massage, Native American and Vedic Herbology, Legal Guidelines for SomaVeda® Thai Yoga Practitioners, Counselors and Therapist, Practice Ethics, Marketing and practice building and Native American Healing and Health Care, Research, Clinical Trials and Science behind traditional medicine and more. Over fifteen different breakout modules were included in the full certificate program.
The idea is that the day after the course is completed every student has the basics to open a successful and thriving SomaVeda® Thai Yoga clinical practice appropriate for their current level of competency. It is important to note that under the NAIC/ SomaVeda® Thai Yoga system all graduates are immediately authorized to practice legally in all 50 states including Canada with no additional licensing or governmental approvals required!
Please Note! Every student in the March 2016 SomaVeda® Thai Yoga Practitioner Certificate Program received either a full or partial NAIC Tuition Grant or Scholarship. We remain committed that finances should not be the primary consideration in determining whether students gain access to our indigenous, traditional medicine training.
Students and faculty also enjoyed the Florida Sunshine and beautiful weather by participating in various karma yoga projects on the sanctuary. Working on the land is a great respite from long class days! We worked together on various projects from permaculture intensive gardening, beautification and clean up, soil building and maintenance, Spring prepping and soil building/ composting.
Click here to view live Student Testimonials from the SomaVeda® Thai Yoga program
Click Here! To learn more and read a full description of the 200 Hour SomaVeda® Thai Yoga Therapy Practitioner Certificate Program
For information on NAIC Seminary Degree Programs visit SomaVeda.Org
The State of Florida Department of Education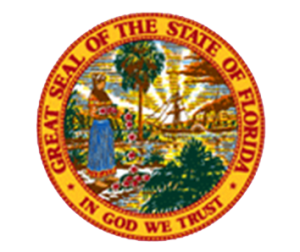 Florida State Board of Independent Colleges and Universities
Native American Indigenous Church College of Natural Medicine (NAIC/ SCNM) operates under compliance, as a degree granting institution through exemption, by the Florida State Board of Independent Colleges and Universities under Section 1005.06 (1) (f), FLA Statutes. The state, like other states, does not require accreditation or theological accreditation for our religious education based programs.
Important: Please Note! NAIC Inc./ SomaVeda College of Natural Medicine/ Thai Yoga Center Cancellation and Refund Policies apply to all registrations and or reservations for courses and programs. NAIC/ Thai Yoga Center Programs are not public and are offered exclusively under expressed ecclesiastical/ private association and acceptance of these Posted Refund and Cancellation Policies and RPG's are a precondition towards acceptance and participation in any program or course of study. Click Here for Refund and Cancellation Policy
SomaVeda Integrated Traditional Therapies®, SomaVeda®  are a Federally Registered Trademark/ Servicemark and proprietary Intellectual Property, All World Rights Reserved.