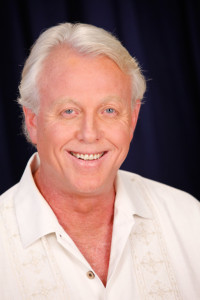 By Anthony B. James DNM(P), ND(T), MD(AM), DPHC(h.c.), PhD, DOM, RAC, SMOKH Academic Dean SomaVeda College of Natural Medicine and Thai Yoga Center (SCNM).
practitioners of SomaVeda® Thai Yoga and clients alike should know that Thai Yoga Therapy reduces psychological stress! It is a consistent and long held belief among Thai Yoga Practitioners and clients alike that receiving sessions and programs reduces and or eliminates stress symptoms. Therapy protocols and healing programs based on this indigenous, traditional, natural medicine originally from Thailand emphasize relaxation techniques including therapeutic prayers (Puja), Focused breathing (Prana Yama), Yoga Asana (therapeutic postures) delivered in a calm and nurturing way. Traction and decompression techniques coupled with broad, deep compression applied with a rhythmic pacing further add to the result. Circulation of all vital body fluids is enhanced as well as lymphatic decongestion. All of this is incredibly helpful for stress.
Science Proves Thai Yoga Therapy Reduces Psychological Stress
In a study titled "Immediate Effects of Traditional Thai Massage on Psychological Stress as Indicated by Salivary Alpha-Amylase Levels in Healthy Persons."
Researchers from three different universities (Khon Kaen University,  Mahasarakham University and Sirindhorn College of Public Health) University from a variety of disciplines such as Sport Sciences, Radiology, Joint Pain and Human Performance, Faculty of Medicine and Public Health determined that Traditional Thai Massage (Thai Yoga) reduces psychological stress. Especially when combined with rest.
They measured stress indicators before and after participants including salivary alpha-amylase levels (sAA), heart rate variability (HRV), autonomic nervous system (ANS) function, and plasma renin activity (PRA). The participants each received a one hour Traditional Thai Massage (Thai Yoga) treatment following a standardized protocol for each.
The sAA test confirmed significant decrease and difference as improvement as well as increased parasympathetic activity, decreased sympathetic activity and decreased PRA.
What about a comprehensive, systematic protocol of Thai Yoga such as SomaVeda® ?
The study referenced above was facilitated with a TTM technical focus. The participants did not receive a full or comprehensive treatment protocol. If they had the results very well could have been much more dramatic. SomaVeda® style Thai Yoga Therapy would have included 1) A series of sessions increasingly more specific to the individual needs of the patients. 2) A spiritual emphasis engaging the innate healing process 3) A Nutritional focus targeting nutritional toxicity and or deficiency 4) An Ayurveda Dosha Balancing emphasis distinctive and appropriate for each patient or client 5) Herbal and or other plant based support known to support stress reduction 6) Therapeutic baths and or steam to both detoxify and to stimulate the patients immune system.
If a one hour session showed significant stress reduction consider what a seven or ten day comprehensive protocol might accomplish?
Thai Yoga therapy reduces psychological Stress and should be considered as either an adjunct or a complete alternative to conventional medical (Allopathic) stress reduction treatments. It may be especially valuable for those individuals seeking non-drug, non-chemical based treatment alternatives.
For more information on how SomaVeda® Thai Yoga Therapy offers relief for psychological stress as well as educational materials by this author see the bookstore at ( http://www.BeardedMedia.Com )   If you think your friends would benefit from this information please have them subscribe to our newsletter!
For information on SomaVeda® Thai Yoga Practitioner Certification Program Click Here!
Disclaimer:
All Information about Thai Traditional Medicine, SomaVeda® Thai Yoga/ "Thai Yoga Reduces Psychological Stress" is presented solely as an opinion for educational purposes and is provided as an opinion for educational purposes only and not intended to be used for any therapeutic purpose, neither is it intended to diagnose, prevent, treat or cure any disease. It is not intended as a substitute for competent medical advise regarding any medical condition. Please consult a health care professional for diagnosis and treatment of medical conditions. While all attempts have been made to ensure the accuracy of this information. The author and ThaiMassage.Com does not accept any responsibility for any errors or omissions.
Copyright© 2016, Anthony B. James,  All rights reserved under International and Pan American copyright conventions. World rights reserved. No part of this article may be reproduced or utilized in any form or by any means, electronic or mechanical, including photocopying and recording, or by any information storage and retrieval system, without permission in writing from the publisher. Inquires should be addressed to: Anthony B. James, 5401 Saving Grace Ln. Brooksville, FL 34602 ·  http://www.ThaiYogaCenter.Com
SomaVeda Integrated Traditional Therapies®, SomaVeda®  are a Federally Registered Trademark/ Servicemark and proprietary Intellectual Property, All World Rights Reserved.