SCNM: Thai Yoga Center:
SomaVeda® Legal Guidelines and Procedures for Natural Health Practitioners & How To Win In Court!
Practitioners, teachers, clinics and schools of spiritually based healing modalities need specific education regarding how to practice in a safe and legal environment. There is an understanding that "Ignorance of the Law is No Excuse". Our legal education and advisory course work provides an overview of and specific recommendations to function as a healer, counselor and therapist in today's challenging legal climate.
We believe that access to healing and indigenous, traditional and familial medicine is a human right. We believe that the very practice of these healing arts and science is by definition what is described as the "Way of Right Livelihood".
Our legal guidelines for practitioners, schools and teachers provide information necessary for professionals and lay persons alike to establish a safe, legal working and living environment for healing practitioners of any basis or style. It just so happens that the SomaVeda® Legal Guidelines and and Practices course originated in our  SomaVeda Integrated Traditional Therapies®, SomaVeda® Thai Yoga Therapy school.
The SomaVeda® Legal Guidelines course and materials are exclusively offered during our SomaVeda® Thai Yoga Certificate Programs. We over a minimum of 20 hours of legal education during each 164 hour Certificate Program (CTP1, 2, 3, 4), Teacher Certification as well as continuing education included in all SomaVeda College of Natural Medicine Certificate and College Degree Programs.
Legalities of practice and recommended guidelines are covered in detail for the following practices: SomaVeda® Thai Yoga, Ayurveda, Yoga, Yoga Therapy, Traditional Chinese Medicine, Native American, Naturopathy, Natural Medicine and Ecclesiastical Medicine of Hope® , Hands on therapies and bodywork, massage, Reiki and energetic based practices, non-local and distant healing, Herbology, Aroma Therapy, Reflexology, Nutritional Counseling, Psychological, Emotional and Mental Health Counseling, Ministerial, Pastoral, Clerical and Religious practices, Advertising and Marketing guidelines, Web and Internet use. FDA Rules and Requirements, Federal Laws and US Codes/ Titles, States Laws and Codes for Every States and more!
We are the oldest, and original SomaVeda® Thai Yoga and Yoga Therapy school in the US and North American. We have been practicing here in the US longer than any other school. We have been closely studying the law as it applies to natural, alternative, complimentary, spiritual, natural and Native American medicine as it applies to all practitioners in the US. Our Legal Team (Yes, we have one!) and staff advisors and who contribute content and recommendations are the best. For example, Our staff legal consultants iinclude a Lawyer, Appellate Judge and Attorney/ Counsel for several Native American Tribes and Nations.
The course includes access to both in-house produced advisory materials and adjunct text prepared by the finest and most knowledgeable experts currently in the field.
The SomaVeda® Legal Guidelines course work and materials are also offered in our:
SomaVeda® Ayurvedic Lifestyle Counsultant Certificate (ALC)
SomaVeda® Ayurvedic Yoga Therapist (AYT)
SomaVeda® Thai Yoga Teacher Certificate Program
and all three of our SomaVeda College of Natural Medicine (SCNM) Degree Pathways:
Associate of Sacred Arts (A.S.A.): Major- Natural Health
Bachelor of Sacred Science (BSSc.); Major- Natural Medicine
Doctor of Sacred Natural Medicine (DSNM): Major- Natural Medicine/ Naturopathy
Additional, Optional Course Work!
Be sure of the law and your standing. Be able to expertly defend or practice the law you need without having to hire an attorney! The best strategy is to become the educated legal opinion you need. Our staff Legal Team can assist you in learning the law and becoming your own legal expert.
How To Win In Court!
Previously I have discussed with you in the "Legal Guidelines For Unlicensed Practitioners" course work the legal basis for the practices of Sacred, Complimentary and Alternative medicine. However, now I want to BUMP IT UP!
I want to offer you an opportunity to take your legal understanding to the new level. I am going to refer you to a course which you can complete at home that on completion with grant you an honorary JD of Law from a Law School! This course has NO WASTED space and is a hard core practical course in law to enable you to take care of your concerns when and if your unable to afford an attorney.
The "How To Win In Court" course will also give you access to live tutoring with a Board Licensed Attorney should you need or want to speak to one. The course covers all of the most common issues with legal… both civil and criminal, state and federal, filing, documents, research, depositions and judgements etc. It is written in such a way so that anyone can understand as of course it is your legal right to both have access to the law but to be able to understand it as well!
The surest solution to being afraid of court and the law is to understand the same way a lawyer understands it. In these confusing times it is more important that everyone, and I mean everyone have a good working understanding of the law as it applies now to literally every aspect of life. Otherwise your relegated to always having to trust the opinions of others who may or may not have your best interest at heart.
I am taking this course myself and highly recommend it to everyone whether your a health practitioner or not! This Law course is not included in the LearnThaiYoga platform as it is provided by a separate Law School.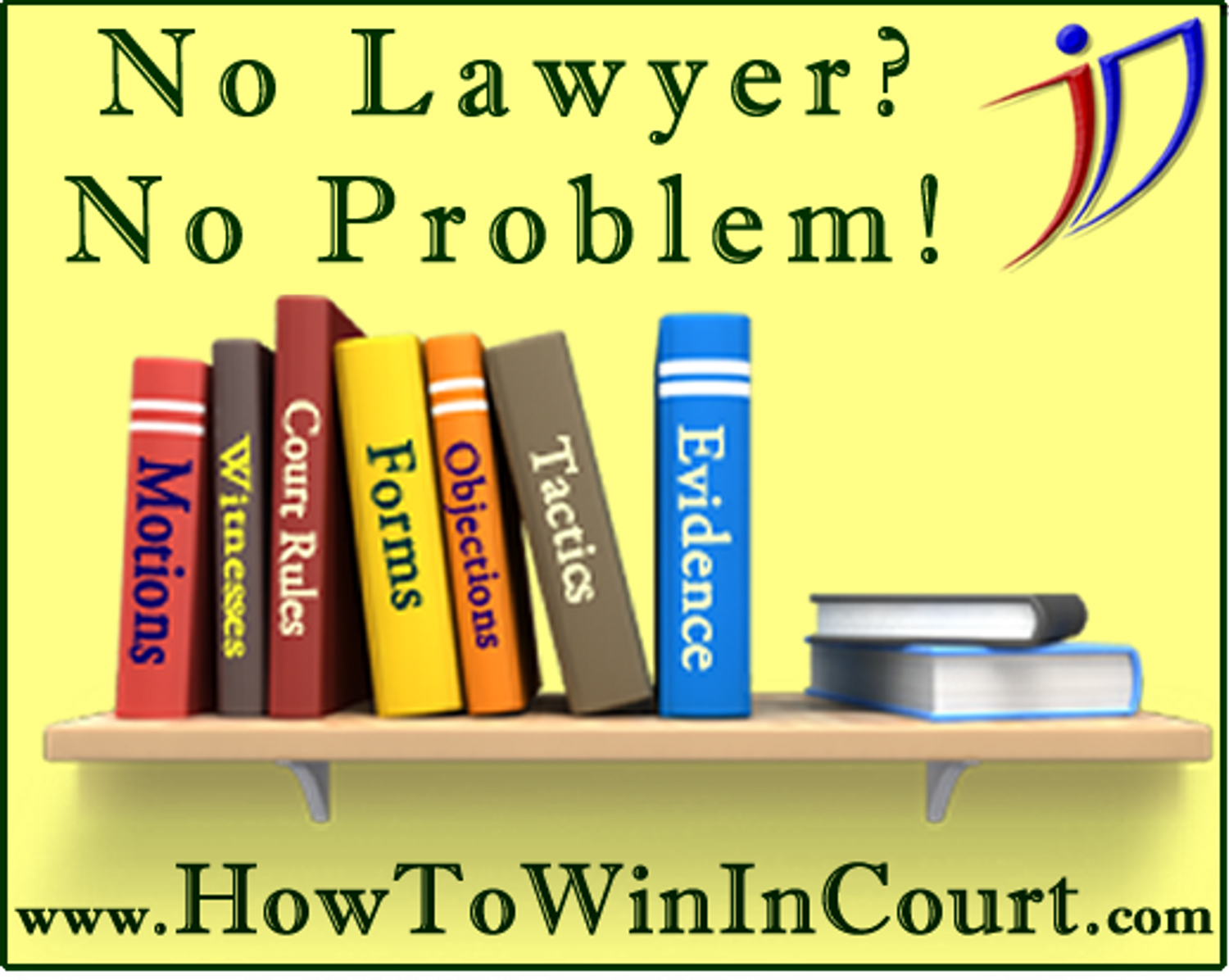 You should be allowed to enjoy your only life in peace, because you have only this one life here on Earth. You should be allowed liberty to express your creative self. Indeed, all of us should be allowed to enjoy a bountiful life free from conflict and want.
However, prosperity and joy are too often stolen by fraudulent abuses of law.
Too often the law is neither fair nor sane.
Too often the law is a handmaid to those who place themselves as rulers over us, proclaiming by legislation and court decisions what's best for us and our children.
Too often the law is polluted by crooked lawyers whose only moral code is self-interest or their blind, child-like subservience to a hidden cartel of powerful men and women who seek a secular world by any means, including lying and murder!
Too often the law favors the goals of a special few and, in the process, becomes a whore or coddles political favor of the current majority and becomes a fool.
Too often the law is a tool by which elitists seek to re-make civilization according to their private view of what's best for everyone … so long as it doesn't cost them anything.
And, too often the average people who populate this giant ball we call home do nothing to resist or redirect the political forces that seek to steal from us our heritage of life, liberty, and the pursuit of happiness.
Therefore, this course will empower you to use the courts to change your world and restore honor to the law … one case at-a-time.