SomaVeda® Advanced Thai Yoga, Native, and Natural Medicine Clinic and Board
3rd. Annual Advanced SomaVeda® Teachers Intensive and Gathering (ASTIG)

See details from last year's ASTIG (2017)! Click Here!
Attend the SomaVeda® Advanced Teachers Seminary (ASTIG) Program scheduled for August 2-5th. 2018 here at the Thai Yoga Center. This will be four days of intensive training and community sharing in various advanced topics. Only American College of Natural Medicine enrolled Ministerial students, TCP enrolled (ALC-CTP2/ AHC-CTP3), and/or Graduate SomaVeda® Certified Teachers will be eligible to attend.
The partial list of emphasis will include:
1) Advanced corrections, variations, and applications for all primary levels, including for Mat, Table, Chair, and Walker
2) Reishi Yoga, "SomaVeda® Thai Reishi Hand Yoga"3) Thai Yoga Massage Tok Sen (Hammer & Probe, Bamboo Magic®),
4) Adjunct Therapies:
– Photo-bio-modulation (Far Infra-red), Vibration, Magnets, and Crystals in SomaVeda® Protocols,
– CDT- Complex Decongestive Therapy (including Women's Breast Care and Therapy Protocol),
– Thai Yoga Facials,
– SomaVeda® Bolster Magic™,
– SomaVeda® Restorative Yoga
– SomaVeda® Thai Yoga Reflexology
5) SomaVeda® Guest Teacher Presentations
6) Teacher exchange sessions,
7) SomaVeda® Thai Yoga Massage for Multiple Therapist Techniques
8) SomaVeda® Walking Thai Yoga Massage
9) Advanced SomaVeda® Theory: Sen Lines Location and Theory (Using new Life Size 3D Sen Line and Marma/ Lom classroom model!) Thai Acupressure Points (Learn 20 top Points)
10) SomaVeda® Homeopressure (Using Homeopathics to enhance the release of Thai Acupoints)
11) SomaVeda® Electro-HomeoTherapeutic Generator ( How to make your own Homeopathic/ Herbal/ Energetic remedies for your clients safely, reliably, and cheaply. Add a new modality complimentary to your existing SomaVeda® Therapeutic Day practice to bring more significant benefits to your clients, make remedies for them to take home which is more powerful and personalized vs. store-bought remedies, develop your repertoire of traditional, homeopathic, Ayurvedic, Native American treatments specific to you and your clients needs. You will be practicing assessing and making remedies to take home with you! We are working on a special guest teacher for the Homeopathic portion!
12) Ayurveda Concepts & Pancha Karma for those Graduate Teachers qualifying for the Ayurveda Health Counselor and or Ayurvedic Yoga Therapist Certificate who have not received them yet!
13) Marketing strategies and lesson plans for all classes and more. We will host a round table discussion among all teachers on success strategies.
Updated Legal Guidelines!
A 36-hour Advanced Continuing Education hr. Certificates will be issued to all attendees. This course meets the annual CE requirements for all SomaVeda® Certified Teachers.
Between now and then, I will take your suggestions for any other advanced topics you would like to see in putting the program together. Senior staff and I will be hosting and teaching. Advanced SomaVeda® Certified Teacher Khruu Dr. Julie James, Khruu Dr. Arianna Coe, and guest teachers (TBA) will assist. We accept submissions for presentations by and from SomaVeda® Thai Yoga Certified Teachers or Graduates from ACNM. If interested in making a presentation to fellow teachers and advanced students, contact Dr. J with your proposal, including the topic and length of time needed.
Additional activities will include a Sweat Lodge ceremony. Before or after your training, you can visit local beaches and or State Parks convenient to the school. This will be your opportunity to practice and network with SomaVeda® teachers nationwide!
We will be offering special tuition and housing included rate of only $250.00 per person in advance (At least 90 days/ May 2nd.) and $300.00 (May 2nd to July 2nd. 2018) for TCP Grads and $350.00 (advance by July 2nd. 2018.) for CTP 2/3's who want to attend as well. Reserve with a $100.00 deposit balance by July 2nd. $400.00 (late registration after July 2nd. 2018). If you are planning on attending, please get in touch with Dr. Julie directly. Food is not included.
Registration: To register, send a written request to Dr. Julie James' email to verify eligibility and invoice for NAIC Donation.
Our trainings are AAPNA, NCBTMB, NAIC, ANMA, SMOCH, Florida State Massage Board# 50-11633
Florida Department of Education Commission for Independent Education Authorized
The State of Florida Department of Education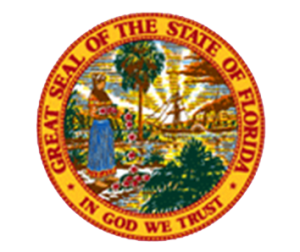 Florida State Board of Independent Colleges and Universities
Native American Indigenous Church: SomaVeda College of Natural Medicine operates under compliance as a degree-granting institution through exemption by the Florida State Board of Independent Colleges and Universities under Section 1005.06 (1) (f), FLA Statutes. Like other states, the state does not require accreditation or theological accreditation for our religious education-based programs.
Important: Please Note! NAIC Inc./ American College of Natural Medicine/ Thai Yoga Center Cancellation and Refund Policies apply to all registrations and or reservations for courses and programs. NAIC/ Thai Yoga Center Programs are not public. They are offered exclusively under-expressed ecclesiastical/ private associations. Accepting these Posted Refund and Cancellation Policies and RPGs is a precondition for acceptance and participation in any program or course of study. Click Here for the Refund and Cancellation Policy
SomaVeda Integrated Traditional Therapies®, SomaVeda® is a Federally Registered Trademark/ Servicemark and proprietary Intellectual Property, All World Rights Reserved.