SomaVeda® Fundamentals of Thai Yoga, Caguas- San Juan, Puerto Rico
September 25- 27th, 2020 (Friday Eve Open House: 6:00pm to 8:00pm., All Day Saturday and Sunday 9:00am to 6:00pm.)
SCNM: The School of Ayurveda: The Thai Yoga Center
Fundamentals of Thai Yoga: SomaVeda® Level One 18 Hr. CE Course
First class of 2020! Continuing to support Indigenous Traditional Medicine to Puerto Rico!
Please Note: This is the updated schedule. We have rescheduled the previous April Level One to September to to Corona Travel Restrictions and CDC Guidelines. All previous registrations will be honored for the September Class!
SomaVeda® Thai Yoga Therapy is based on Traditional Thai Medicine (thailandese massage) and Ayurveda. It is an indigenous, traditional healing style of natural medicine which has been adopted by the Native American Indigenous Church (NAIC) as part of it's religious therapeutic practices and True Medicine!
Check out the last Level One class this November 2020! To see a class slide show watch this!
Please note: We are an affiliate seminary of the Church of Hope Taino auxillary and the University (of PanAm) of Indigenous/Monastic Medicine of Boriken. We are a registered seminary in Puerto Rico and legally authorized to conduct all educational programs "El Departamento de Estado de Puerto Rico quiere agradecerle por haber radicado el Certificado de Incorporación de una Corporación No Autorizada a Emitir Acciones de Capital para UNIVERSIDAD DE MEDICINA INDIGENA MONASTICA DE BORIKEN, INC.".  This course is NOT a Massage Course as defined by secular law. It is offered to our NAIC Members as an indigenous Religious Therapeutic Ministry of Chirothesia or Hands of Healing.
Yoga Therapy is about bringing health and wellness to Spirit, Mind and Body. All Certified Teachers are Authorized NAIC Tribal Organization, Indian Health Care Ministers and Providers.
Caguas- San Juan, Puerto Rico! This will be the second Traditional Thai Medicine, Traditional Thai Yoga Therapy on the Island facilitated by a recognized Thai Master Teacher Dr. Anthony B. James and his amazing Staff!
For detailed information and description of course content for this Level One Thai Yoga certificate course click here! Fundamentals of SomaVeda® Thai Yoga: Level One
Certified SomaVeda® Thai Yoga Teacher's: Aachan, Dr. Anthony B. James, Khruu Dr. Julie James, Assisting Certified Yoga Teacher Jennifer Claudio!
This is the first introductory course in our164 Hr. SomaVeda® Thai Yoga Practitioner Certificate program held five times a year at the SCNM: School of Ayurveda: Thai Yoga Center in Brooksville, FL. The SomaVeda® Thai Yoga Level One class introduces the concepts and practices of Traditional Thai Massage theory and practice as used in the SomaVeda® system. This level is perfect to get a taste if you have no previous experience and No previous experience necessary!
There's More! Once you complete the Level One you can continue on towards becoming a Certified Practitioner! To assist in this we will credit 100% of all tuition paid towards any further or more advanced SomaVeda® certification and or training! (Grace period is 30 days post Level One class completion.)
NEW! We are teaching Infection and Corona Virus Strategies and Solutions in every class! We are including both low contact and No-touch healing using this traditional healing system!
Please Note: Graduates can begin to practice basic NAIC Hands on Healing and ministry legally immediately after completing the class! No other license necessary!
When: September 25- 27th. 2020 (Friday eve. Meet and Greet 6:00pm to 8:00pm, All day Saturday and Sunday.)
ATTENTION! Friday Evening we will be having a special introduction to the class including the history and background, a Reussi Dottan Thai Yoga Meditation and blessing ceremony for attendees by Dr. Anthony B. James. Bring a friend or family member interested in Yoga, Yoga Therapy or a new meditation!
Where: Call for New Location… TBA!, Caguas- San Juan, Puerto Rico
Cost: Early Bird Registration only $275.00 has been extended from April Due to Corona delay! (Includes Membership fee, Textbook and Certificate! no extra fee!)

1) Regular Registration: We are continuing Early Bird Price. Extended from April to August 1st. 2020: $275.00
Included at NO Additional Cost! 18 Continuation Education Hrs. (FSMTB)/ NCBTMB): in class instruction, Official SomaVeda® Fundamentals of Thai Yoga Text Book, SomaVeda® Fundamentals of Thai Yoga: Level One Certificate of Completion, NAIC APM Membership.
Registration Contact: Aachan, Dr. Anthony B. James (706) 358-8646: Once you complete your PayPal payment (NAIC Donation) We will process your application and send PayPal.com Invoice.
Ponce, Puerto Rico Local Contact: Essential Yoga School, Jennifer Claudio: 939-209-1639‬
For more information on SomaVeda® Thai Yoga Therapy and our various Traditional Thai Massage, Ayurveda and Yoga Therapy Certification Programs, see our home website at ThaiYogaCenter.Com
No experience necessary!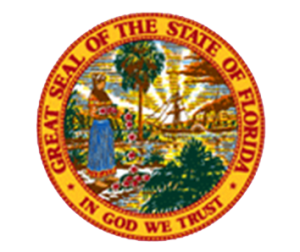 Native American Indigenous Church: SomaVeda College of Natural Medicine & Thai Yoga Center (NAIC Inc.) operates in compliance, as a degree granting institution through exemption, by the Florida State Board of Independent Colleges and Universities under Section 1005.06 (1) (f), FLA Statutes. The state, like other states, does not require accreditation or theological accreditation for our religious education based programs. NAIC is an Integrated Auxiliary of the Priory of Saving Grace. NAIC is an IRS 508(c)(1)(a) compliant FBO (Faith Based Org) Tribal Organization.
Important: Please Note!NAIC Inc./ SomaVeda College of Natural Medicine/ Thai Yoga Center Cancellation and Refund Policies apply to all registrations and or reservations for courses and programs. NAIC/ Thai Yoga Center Programs are not public and are offered exclusively under an expressed ecclesiastical (Church)/ private association and acceptance of these Posted Refund and Cancellation Policies and RPG's are a precondition towards acceptance and participation in any program or course of study. Click Here for Refund and Cancellation Policy
SomaVeda Integrated Traditional Therapies®, SomaVeda®  are a Federally Registered Trademark/ Servicemark and proprietary Intellectual Property, All World Rights Reserved.