School of Ayurveda Medicine
Ph.D Ayurveda Course Objectives
Doctor of Philosophy Sacred Ayurveda Medicine (Ph.D. Ayurveda) Diploma Program
(Monastic/ Clerical Physician)

Dean, Doctor of Philosophy Sacred Ayurveda Medicine (Ph.D. Ayurveda) Diploma Program & Clinical Sciences: Anthony B. James DNM(P), ND(T), MD(AM), DPHC(h.c.), RAAP: (Dean of Graduate Natural Medicine : Professor, Dr. Charles McWilliams ND, OMD: Associate Professor Women's Health Studies: Julie A. James DNM(P), ND(T))
GENERAL COURSE GOALS & OBJECTIVES
The Ph.D. Ayurveda Medicine Degree course is a post-doc advanced degree which continues and builds on the foundation established by our Doctor of Sacred Natural Medicine (DSNM) degree program. The DSNM Degree is a pre-requisite for the Ph.D. Ayurveda. This establishes that graduates have a well founded education and clinical experience not only in Ayurveda Science and Medicine but current western Sacred Natural Medicine protocols and clinical procedures as well. Today's modern Ayurveda practitioner must have a good education and working knowledge of western non-invasive clinical, diagnostic and assessments. The DSNM provides this foundation education.
The entire course of study prepares one to practice Ayurveda & Yoga Therapy as clerical, primary care, natural and or monastic medicine. The Ph.D Ayurveda program is also designed to provide students with adequate preparation to apply to various national and internationally recognized associations for natural medicine for Board Recognition's and licensing (NAIC, AAPNA, SMOCH). To ensure continued career success, the graduate will continue to learn new and current information related to techniques, trends, and methods for career development in natural medicine and related fields. The graduate will consider this continuing education a fundamental part of professional growth and development.
Doctor of Philosophy in Ayurveda Medicine (Ph.D.) Program Studies and
Traditional Ayurveda Medicine Curriculum Purpose, Goal, Learning Objectives and Competencies:
Our teaching approach gives the practitioner a more than affordable alternative to new vistas in education by combined resident studies and distance learning.
These are not ordinary courses with ordinary content. Each course is designed to be a life changing ascent towards the goal of becoming a physician of natural medicine.
Purpose:
The core Ph.D. Ayurveda Medicine curriculum will provide students with the opportunity to begin acquiring an understanding of the unique role of the Ayurveda Medicine/ traditional family practitioner and counselor, and the basic knowledge, skills, and attitudes necessary to care for patients of all ages. Students will gain these abilities by engaging in structured learning activities — both outpatient and inpatient. These will represent a core of behaviors encompassed by the Ph.D. Ayurveda Medicine and Yoga Therapy family practitioner , which prepare him/her for a unique role in patient management, problem-solving, counseling, and coordination of health care for the individual and for the family unit. Students will be required to take call, attend conferences, and read suggested literature.
Goals:
By the conclusion of the six week clerkship, students will be able to:
1. Refine basic clinical skills that are essential to practice in a primary care setting. Specifically, students will be able to:
Demonstrate interviewing skills as well as physical examination skills.
Communicate with the patients effectively.
2. Acquire the knowledge and skills to perform common Ayurveda family physician and Ayurveda Health Counselor/  practitioner procedures. They will know the indications, contraindications, as well as the complications.
3. Use family medicine approach to diagnose and manage common illnesses seen in a family medicine setting. Students will have appropriate knowledge and should be able to organize information, document data, differential diagnoses, treatment and plan.
4. Develop sensitivity to psychosocial, familial, socioeconomic, and community aspect of their patients.
5. Learn the importance of interaction with other physicians and specialists. They will also show that they understand the importance of continuity of the care and coordination of care with other consultants as well as cost effectiveness approach to treating patients. Students will understand the concept of family medicine, and also the rewards and demands for family physician life.
Learning Objectives (Core Competencies):
A. Systems Based Practice
1. In general, to demonstrate knowledge of the health care system and to understand how to effectively use health care system resources to provide optimum patient care.
2. Specifically to demonstrate:
Being a cooperative and effective member of the health care team.
Working with the health care team in guiding patient management.
Handling day to day responsibilities adequately.
Seeking responsibilities and making an effort to fulfill them.
Being appropriately attentive to detail.
Knowledge of patient management duties as they relate to systems issues, system resources, and regulatory affairs (eg engaging ancillary health care providers, safe care, Ayurveda formulary, Homeopathic and Herbal).
B. Professionalism
1. In general, to demonstrate a commitment to professional responsibilities and sensitivity to a diverse patient population.
2. Specifically to demonstrate:
Respect and honesty.
Compassion for patients.
Respect for patient confidentiality.
Acceptance of criticism and feedback.
Motivation to learn and improve.
Good work ethic.
Punctuality.
Preparedness.
C. Interpersonal Skills and Communication
1. In general, to demonstrate effective information exchange and teaming with patients, their families, and other health professionals.
2. Specifically to demonstrate:
Awareness of the relevance of psychosocial factors, cultural diversity, and support systems to healthcare.
Application of this knowledge in the care of individual patients.
Good communication skills and rapport with patients, families, other health care ministers, counselors, professionals, staff, and supervisors.
D. Patient (Relationship) Centered Care
1. In general, to demonstrate care that is compassionate, appropriate, and effective for the treatment of health problems and the promotion of health.
2. History; Specifically to demonstrate:
Ability to elicit a complete and accurate history.
Ability to report important data from records.
Ability to formulate a relevant and accurate assessment and plan.
3. Physical Examination; Specifically to demonstrate:
Ability to perform an efficient, accurate, and complete examination which includes both Ancient traditional Ayurveda assessments and modern adaptive western clinical assessments.
Ability to report major abnormalities.
4. Written History and Physical; Specifically to demonstrate:
Ability to document an accurate, well organized, and legible history and physical.
Ability to document comprehensive and systematic assessments, including use of laboratory data.
5. Progress Notes; Specifically to demonstrate:
Ability to document a legible and informative note that reflects patient.'s problems.
Ability to document an analytical assessment of the management.
6. Oral Presentation; Specifically to demonstrate:
Ability to give a focused presentation that includes all the basic information.
Understanding by appropriate selection of facts.
Minimal use of notes.
Good eye contact and clear and understandable spoken English.
E. Practice Based Learning and Improvement
1. In general, to demonstrate appraisal and assimilation of scientific evidence, evaluation and improvement of patient care.
2. Improvement in Practice; Specifically to demonstrate:
Ongoing reading about current clinical problems.
Appropriate access to clinical information and online resources.
Ability to evaluate medical reports in a critical manner.
Ability to apply medical evidence to clinical scenarios.
Ability to supply cognitive knowledge to the clinical care patients.
Progressive learning from previous errors.
3. Improvement in self-directed learning; Specifically to demonstrate:
Self assessment, motivation, and initiative.
Improvement with feedback.
Attempt to meet set goals.
Preparing in advance.
Appropriate reading.
F. Tenets of Traditional Ayurveda Philosophy, Medicine and Wellness
1. In general, to demonstrate appropriate knowledge of established and evolving bio-medical, clinical, and cognate sciences and the application of this knowledge in patient care.
2. Knowledge base; Specifically to demonstrate:
Good fund of knowledge and understanding, including population-based and evidence-based traditional and natural medicine.
Ability to ask insightful questions.
Meaningful participation in discussion and decision making.
Knowledge of basic pathophysiology.
Good understanding of diagnostic approach.
3. Problem-solving; Specifically to demonstrate:
Reasonable analysis of patient data base.
Integration of relevant basic and clinical scientific knowledge and clinical judgment.
Ability to elaborate reasonable differential diagnosis and therapeutic approaches.
4. Subject-specific; Specifically to demonstrate:
Knowledge of the evaluation and management of common medical problems seen by traditional natural, naturopathic practitioner when treating children and adults (eg, cardiovascular diseases, HBP, asthma, COPD, infections, anemia, cancer, diabetes, lipid disorders, obesity, genitourinary disorders, gastrointestinal disorders, musculoskeletal disorders, osteoporosis, congenital disorders, dermatologic conditions, neurological disorders, dementia, chronic pain).
Knowledge of the evaluation and management of common psychological and behavioral issues seen by traditional natural, naturopathic practitioners (eg, anxiety, depression, eating disorders, developmental
delays, learning disabilities, substance use and addiction).
Knowledge of the evaluation and management of common women.'s health issues seen by family physicians (eg, pre-natal care, family planning, abnormal uterine bleeding, breast exam, pelvic exam).
Knowledge of the unique issues relevant to treating geriatric patients.
Knowledge of preventive medicine and health maintenance, including screenings and immunizations for children and adults.
Knowledge of common sports-related injuries and the relevance of pre-participation evaluation.
Knowledge of occupational medicine and disability evaluation.
Knowledge of traditional, holistic, Native American and Biblical nutrition and nutritional health.
Understanding of end of life issues, palliative care, and hospice care.
Sensitivity to psychological, socioeconomic, cultural, and community aspects of patient care
Understanding of continuity of care, cost-effective care, and coordination of care with other ministers, counselors, naturopaths and consultants.
Topics for Online Resource Library:
1. Hospice and palliative medicine including pain management
2. Well child and adult examination
3. Preventive care in children and adult
4. Assessment and management of type II diabetes
5. Assessment and treatment of asthma
6. Preoperative risks assessment
7. Common psychiatric disorders (anxiety and depression)
8. Occupational health
9. Obesity
10. Metabolic and lipid disorders
11. Common orthopedic problems
12. Nutrition and health
13. Hypertension
14. Dementia
15. Osteoporosis
16. Common sport injuries (including pre-participation physical)
17. Prenatal care
18. URI
19. Discussion on evidence based medicine in clinical setting
20. Common symptom based topics in family medicine (eg, headache, dizziness, chest pain, fatigue)
21. Medical Herbology
22. Medical Physics
23. Endocrinology and Auto-Immune Disorders
24. Medical Microbiology and Parasitology
25. Principles of Physical Diagnosis and Palpation
26. Vibrational, Energetic, Bio-Electric and Magnetic Therapy
27. Medical Botony
28. Medical Biochemistry
29. Medical Anatomy and Physiology
30. Medical Pathoanatomy and pathophysiology
31. Medical Genetics
32. Neurology
33. Materia Medica and Homeopathic Pharmacology
34. Behavioral Science
35. Electromedical Physics
Traditional Ayurveda Medicine Specific Courses
There are 21 in-class Modules that a student completes:
1. Ayurveda101, 201, 301
2. Tridoshas 101, 201, 301
3. Ayurveda Kriya Sharir 101, 201 and Chikitsa and Nidana
4. Samkhya Philosophy
5. Astrology or Jyotish (Thai Korosot) 101, 201, 301
6. Ayurveda and the Mind (Manasa), and, Meditation
7. Sankhya philosophy, Sanskrit and Bhagavad Gita
8. Panchakarma101, 201 and Aromatherapy 101, 201, 301
9. Yoga Therapy (SomaVeda Integrated Traditional Therapies: Thai Yoga Therapy as Core Modality)
10. Ayurvedic Nutrition (Including Traditional Naturopathic Nutrition emphasizing Ayurveda principles)
11. Ayurvedic Herbology SomaVeda™ and (Maharishi Ayurveda Resource)
12. Clinical Management of Ayurveda, as well as case studies and research (Maharishi Ayurveda Resource)
13. Legal Guide Lines for Vedic and Indigenous Medicine Practitioners
14. Clinic Ethics and business practices (How to Start an Ayurveda/ Yoga Therapy Business.)
15. Prana Yama, Yoga Kriya
16. Meditation (Shamatha, Vipassana, Tratak)
17. Kizhi (Nuad Prakhop Samun Prai: Steamed Herbal Compress Massage)
18. Hatha and Reishi Yoga
19. Pancha Karma 101, 201
20. Ayurvedic Beauty Course
21. Kerla Rejuvinative Treatments:
⁃    Abhyanga ­ full body massage ­ 2 therapists
⁃    Abhyanga ­ full body massage ­ single therapist
⁃    Head and face massage
⁃    Steam bath ­ herbal
⁃    Elakizhi – Patra Potala sweda, (Nuad Prakhop Samun Prai)
⁃    Shastika Shali pinda sweda – Navarakizhi
⁃    Podikizhli
⁃    Pizhichil (Dhara)
⁃    Udvartana
⁃    Shiro Vasti
⁃    Kati Vasti
⁃    Greeva Vasti
⁃    Shirodhara
⁃    Akshi tarpana
⁃    Taktra Dhara
⁃    Pichu
⁃    Tala podichil
Traditional Ayurveda On-Line Course Modules
Advanced Ayurveda Course with Video and Textbook for every lesson.
1. Hypertension Prevention and Management through Ayurveda
2. Ayurvedic Usage of ghee for Health and Disease As Per Ayurveda
3. Mind power, knowledge and concentration per Ayurveda
4. Amla usage, benefits, side effects
5. Chyawanprash uses, side effects
6. Ayurvedic hair oils – how and when to apply
7. Triphala (Three sacred fruit remedy)
8. Kashayam – Ayurveda Herbal teas – how to make, benefits
9. Meditation – How To Do, Step By Step, Demo
10. How to Sleep better? Herbs, lifestyle tips and home remedies.
11. Guduchi – Most under-rated Ayurvedic medicinal herb.
12. Brahmacharya – Celibacy, Benefits, Herbs to help, rules to follow
13. Ashwagandha benefits, usage side effects
14. Abhyanga – benefits, how to do
15. Stress: Causes, symptoms, treatment
16. Make Ayurvedic hair oil by yourself
17. Ginger benefits, usage, side effects
18. Fatigue and tiredness – causes, symptoms treatment, home remedies
19. Black pepper uses, research, remedies, side effects
20. Vata Dosha qualities, functions, dominant places
21. Turmeric uses, research, remedies, side effects
22. Pitta Dosha qualities, functions, dominant places
23. Tulsi – Holy Basil uses, research, remedies, side effects
24. Kapha Dosha qualities, functions, dominant places
25. Swarasa – herbal juice extracts: how to prepare, benefits, Ayurveda usage
26. Vata Dosha Types, Dominant Places and times
27. Pippali – fruit and root – Uses, Remedies, Research, Side Effects
28. Pitta Dosha – Types, dominant places and times, relationship with mind
29. Kapha Dosha – Types, dominant places and times, relationship with mind
30. Prakruti – Dosha Body Type Features As Per Master Sushruta
31. Prakruti – Dosha Body Type Features As Per Master Charaka
32. Prakruti – Dosha bdoy type analysis, interpretation
33. How to make herbal ghee?
34. Ayurvedic herbal paste and herbal powders – how to make? utility.
35. Honey – benefits, research, wrong food combinations, remedies
36. Dhatu – Ayurvedic body tissues – introduction, explanation
37. Ojas- Symptoms Of Decrease, How To Increase
38. Ashwagandha remedies for sex
39. Winter Woes Ayurvedic Regimen
40. How To Make Chyawanprash At Home
41. Tastes – Types, Uses, Benefits
42. Water Usage, Quantity As per Ayurveda
43. Vata Imbalance Causes: Increase and decrease
44. Pitta imbalance causes: Increase and decrease
45. Kapha Imbalance causes: Increase – Decrease
46. Vata Imbalance Symptoms: Increase – decrease
47. Pitta imbalance symptoms: Increase – decrease
48. Kapha imbalance symptoms: Increase – decrease
49. How to choose hair oil?
50. Dhatu – Tissues Increase And Decrease Symptoms And Interpretation
51. Herbal Powder Combinations For Your Hair And Face (For Hair wash, Face Pack, Face wash etc)
52. Prakruti – Body Type features as per Vagbhata (Ashtanga Hrudaya)
53. Darshana Philosophies – Introduction
54. Sweet and Sour Tastes – Uses, Side Effects
55. Salt and Pungent Tastes – Uses, Side Effects
56. Bitter And Astringent Tastes – Uses, Side Effects
57. Cold Infusions – Preparation, Examples
58. Srotas – Body Channels As Per Ayurveda
59.  Hot Infusion: preparation, Principles, Examples
60. Fasting benefits, procedure, types
61. Understanding Agni – Digestion And Metabolism Factor
62. Guggulu Uses, Side Effects, Medicines, Research –
63. Dhatu Dushti – Vitiation Of Dhatus By Tridosha
64. Ancient And Modern Methods Of Herb Collection, Preservation – Video + Ebook
65. Trikatu Uses, Remedies, Research, Side Effects
66.  Fasting: Benefits, Water Fasting, Juice Fasting, Warning Signs
67. Upadhatu – Sub Tissues, Introduction, Explanation
The above listed courses are being updated and increased weekly! These courses are in addition to those learning objectives and competencies acquired in the under grad prerequisite programs such as ASA, AYT, TCP, CTP etc. including but not limited to Native American Healing and Medicine, Ayurveda and Yoga Therapy, Traditional Chinese Medicine as well as Indigenous Traditional Native, Natural and Tribal Medicines, Biblical and or medicine principles of religious, sacred and or ecclesiastical origins.
NAIC SomaVeda accreditation's, Approvals and Recognitions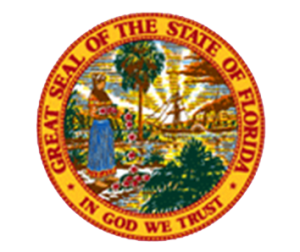 Educational Programs Accredited/ Recognized by State of Florida DOE, NAIC and ANCB

Approved for Qualification for ANCB Naturopathic National Boards for Traditional Naturopath! Click here for Approval Letter.
If you want to start more simply and with less cost and commitment… Consider one of our other great educational programs:
1) (CTP1) Certified Thai Yoga Practitioner Program ( 200 CE hours.)
2) (AWC) Ayurvedic Wellness Practitioner Certification/ Ayurveda Lifestyle Consultant (508 CE Hours.)(Meets or exceeds National Ayurvedic Medical Association Guidelines for Membership)
3) (AHC) Ayurvedic Health Counselor  Certification (650 CE Hours.)(Meets or exceeds AAPNA Guidelines for Membership)
4) (TCP) SomaVeda® Thai Yoga Teacher Certification Program (1028 CE hours: The most comprehensive Thai Yoga teacher training in the country. Includes the Ayurveda Yoga Therapist Certification at no additional cost! Meets and or exceeds AAPNA registration requirements for Yoga Therapist!)
5) Associate of Sacred Arts in Traditional Natural Medicine (A.S.A.) ( 2595 CE hours/ 72 Cr.)
programs at http://www.ThaiYogaCenter.Com
Call or write to us today!
NAIC Inc.( SomaVeda College of Natural Medicine/ Thai Yoga Center)
(706) 358-8646
Native American Indigenous Church
5401 Saving Grace Ln. Brooksville, FL 34602