Fundamentals of Thai Yoga, Thai Massage, Brooksville, FL
Traditional Thai Massage 2.5 Day Intensive with Thai Massage Master, Ajahn Dr. Anthony B. James: Florida Massage Board CE
Fundamentals of Thai Yoga, Brooksville, FL July 2023: SomaVeda® Level One CE Course
Training Date & Time
July 14, 15 & 16, 2023: (Friday eve. 5 pm to 9:00 pm), (8:30 am to 10:00 pm, All Day Saturday and Sunday… There will be breaks, including lunch and dinner)
Training Location
Time to get Out! Time to get Hands-On!
SomaVeda® Thai Yoga Therapy is based on Traditional Thai Medicine and Ayurveda. It is an indigenous traditional healing style of Yoga Therapy, bringing health and wellness to Spirit, Mind, and Body. The course covers history, philosophy, and one full clinical Thai therapeutic flow with 19 different SomaVeda® Thai techniques.
Chief Teacher
Ajahn, Dr. Anthony B. James, Dean and Medical Director of the Somaveda College of Natural Medicine. Click here for Ajahn, Dr. James' Biography.
All Certified Teachers are Authorized NAIC Tribal Organization, Indian Health Care Ministers, and Providers.
For detailed information and a description of course content for this Level, One Thai Yoga certificate course: Fundamentals of SomaVeda® Thai Yoga: Level One
Certified SomaVeda® Thai Yoga Teachers: Ajahn, Dr. Anthony B. James, Khruu Dr. Julie James, with Senior Practitioners in our SomaVeda® Teacher Certification Program also assisting!
This is the first introductory course in our 164 Hr. SomaVeda® Thai Yoga Practitioner Certificate program held five times a year at the SCNM: Thai Yoga Center in Brooksville, FL. (January, March, May, July, and November)
We also offer exchange programs in Thailand! CLICK HERE!
The SomaVeda® Thai Yoga Level One class introduces the concepts and practices of Traditional Thai Massage theory and practice used in the SomaVeda® system. This level is perfect for getting a taste if you have no previous experience, and No previous experience is necessary!
There's More! Once you complete Level One, you can continue towards becoming a Certified SomaVeda® Practitioner! We will credit 100% of all tuition paid towards any further or more advanced SomaVeda® certification or training! (Grace period is 30 days post Level One class completion.)
When: July 14th.-16th., 2020 (Friday eve., All day Saturday and Sunday.)
Cost: Advance registration received at least 30 days before start date $349.00 ($399.00 thereafter. Include Official Workbook, NAIC APM Membership, and Offical Certificate on completion)
Included: 18 CE Hrs./in-class instruction, Official SomaVeda® Fundamentals of Thai Yoga Text Book, SomaVeda® Fundamentals of Thai Yoga: Level One Certificate of Completion, NAIC APM Membership.
21 CEs for Massage Therapists NCBTMB #1203 CE Broker/ FSBMT #50-15942
Registration Contact: Ajahn, Dr. Anthony B. James (706) 358-8646
For more information on SomaVeda® Thai Yoga Therapy and our various Traditional Thai Massage, Ayurveda, and Yoga Therapy Certification Programs, see our home website at ThaiYogaCenter.Com.
No experience necessary!
Can't make it to a LIVE In-Person Professional Training and Certification? Ask about our LearnThaiYoga On-Line Certification Programs! We have you covered!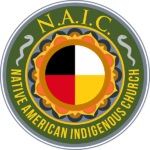 Our NCBTMB & Florida CE Broker CE Provider is under the Native American Indigenous Church (NAIC)