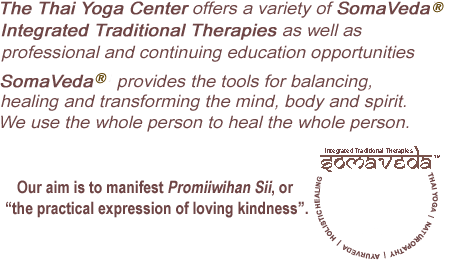 Medical Clinical Intake and Biological Assessments
21 Step Screening for Catastrophic Illness
Available by appointment at the Natural Wellness Solutions at The Thai Yoga Center
Dr. James, an Ordained Minister, Board Certified, Licensed Pastoral Physician and ONACS Medicine Man uses modern clinical biological assessments and test to determine metabolic, organic and endocrine imbalance as well as the entire repertoire of Asian/ Oriental Medical assessments from Native American, Ayurveda and Traditional Chinese Medicine.
Our assessment strategy includes Physical, Mental and Spiritual Health indexing. Includes physician evaluation.
This medical Clinical physical examination includes:
Blood Glucose
Cholesterol
Hemoglobin
Saliva and Urine Ph
Urine Analysis
BIA (Bio-Impedance Analysis)
Physical Health History Questionaire.
Pre visit Laboratory Wellness report
Phase Angle
Metabolic Syndrome Risk Factors
BMI (Body Mass Index Analysis)
Thyroid Function
Nervous System Status
Tongue, Nail and Skin (Western Clinical/ Ayurveda/ TCM)
Breast Cancer Screening
Blood Pressure/ Endocrine Function
Mineral Deficiency
EKG/ ECG
Quality of Life Inventory
EAV/ EDS (Electro-Dermal Meridian Screening: Voll/ McWilliams)
Traditional Ayurvedic Pulse Analysis
Cost: $150.00 for all listed test. Maybe be discounted or entirely at no cost when combined with other services.